OUR VISION
We aim to be the trusted partner for world-class canned vegetarian products providing great value for our customers.
OUR CORE VALUES
Our company's Core Values are Integrity, Responsibility, Reliability, and Teamwork.
OUR MISSION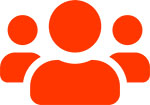 OUR PEOPLE
We create and train our team to provide them with a better life as we grow.
OUR PERFORMANCE
We aim to bring considerable profits to all our businesses through quality products and best services.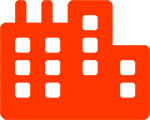 OUR COMMUNITY
We give back to society with creative development projects and responsible operation and management.